The principals of Sandberg, LTD. and Its Network Associates (collectively Sandberg) include architects, engineers, investment bankers, real estate developers, securities dealers and credit managers with hundreds of millions of dollars worth of completed projects to their credit. Sandberg, itself, was originally created to develop alternative methods of financing for our client's and our own real estate development projects. With the failures of the Savings and Loans and some of the Major banks, and the scandals in HUD and the "junk bond" market on Wall Street in the 80's, and the subsequent increased restrictions being placed on conventional loans by the Federal Government, traditional sources of financing had all but disappeared. Clearly, new sources of creative, intelligent financing needed to be developed if we were to stay in business, all of which have been greatly exacerbated by the recent worldwide economic tsunami.
WHY CHOOSE SANDBERG FOR MY FINANCING & MONETIZER?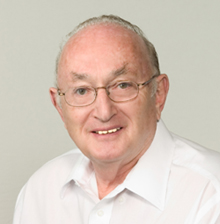 Because of the aforementioned disappearance of domestic financing, failures of the Savings and Loan Associations, and other major domestic banking institutions, along with the scandals in HUD and the "junk bond market" on Wall Street and the increasing restrictions on loans placed on lending practices by the Federal Government, by the end of 1990, most traditional sources of financing for projects had all but dried up. Clearly, new sources of intelligent financing had to be developed. Mr. Sachs, Managing Director, with some of his most talented and dedicated associates, founded Sandberg Ltd. to try to fill this need to service their clients and themselves. As direct representatives and/or agents for several international and domestic lenders, and an Associate Network now established throughout most of the free world, all of which is growing on a daily basis, Sandberg offers some of the most exciting financial consulting services and programs currently available and is rapidly becoming a recognized, major force in international finance.
We Are NOT Brokers.
We ARE Creative Financial Consultants and Direct Representatives or Agents of certain overseas and domestic Lenders and Investment Groups and/or their Underwriters (Sources).
We Do NOT "Shop" Our Deals.
Our expertise is in matching requirements of our clients to the particular parameters of our lender/investors' programs, reworking or restructuring the client's request if and as required, even combining more than one program if necessary.
Been There, Done That!
Our expertise lies in the fact that we can approach a project from "both sides of the table" because we've "been there and done that" and have the ability to restructure a loan request if necessary to best suit a lender's requirements.